As the official partner of the 2019 Australian Open 'ballkids', Vegemite unveiled a cheeky dynamic outdoor campaign on QMS Media's iconic Richmond digital billboard, aka 'The Punt'.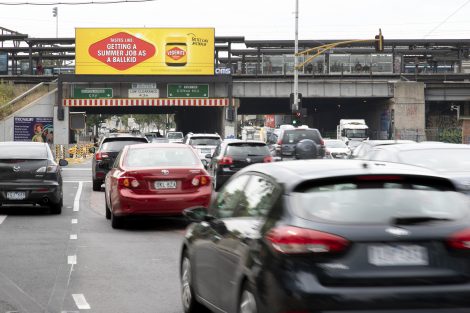 Steve Bovey, General Manager of Operations at QMS told us "The dynamic digital technology behind this campaign ensures immediate relevance and strong brand alignment for Vegemite. With Thinkerbell having the ability to update and schedule creative instantly, Vegemite is able to relate to tennis-goers in a fun and unique way via our iconic 'The Punt', just a stone's throw away from all the action at Melbourne Park."
In collaboration with creative agency Thinkerbell, the quintessentially Australian brand placed a tongue-in-cheek tennis-related twist on their celebrated 'Tastes Like Australia' campaign. Over the Australian Open period, Melbournians and tennis fans got a taste of what it meant to be, a part of summer's most anticipated sporting event through a series of contextually relevant creative executions.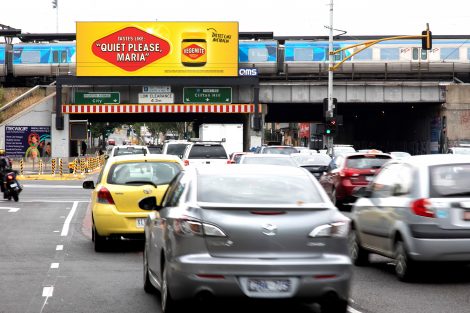 Jim Ingram, Founder & Chief Creative Officer at Thinkerbell said "Being able to write, and then execute in real time has been an absolute blast. The agency has had a lot of fun with this submitting their ideas for the site, based on what they see happening and it's been a great experience for the whole team. It's also great to see a broadcast, high reach medium such as outdoor being so reactive and dynamic."
Thinkerbell had complete creative control of content displayed by Vegemite, using witty copy and classic colloquialisms to respond to the events of the Australian Open as it unfolded.