Adrian J Cotterill, Editor-in-Chief
Disney Theatrical Productions, Esme Loans and Campaign Magazine are among the launch partners for LDN Drive – a powerful new large format digital channel that launched in London this week.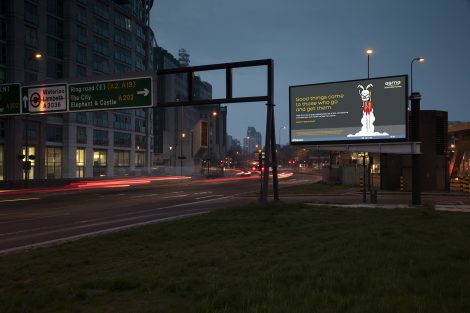 The press release says that LDN Drive is set to transform the opportunities for advertisers to drive brand fame in the capital, with the channel delivering 60m fortnightly viewed impressions (or 10m fortnightly viewed impressions at 15% SOT)* across 68 screens in 29 London boroughs.
Developed on key arterial routes, LDN Drive reaches Londoners with a screen size that is 20% larger than the market average, at 20m2.
With digital screens in locations including: Aldgate High Street, Battersea Park Road, Brixton Road, Ealing Road, High Street Wimbledon, Kew Bridge, Marylebone Flyover, Old Street Roundabout, South Circular, Tottenham Court Road, Vauxhall Island, West Cromwell Road, Wandsworth Road, Westminster Bridge Road, Whitechapel Road, and York Way, LDN Drive delivers a broadcast digital large-format channel in London.
Powered by the DRIVE mobile data-set, the channel can be optimised for audience delivery mapping the unique audience profiles throughout the day and by day of week. The creative possibilities are enhanced by creative ad-serving to deliver the right ad to the right customer at the right time and place.
Veronika Lovett, Chief Marketing Officer of Esme Loans said, "London is a hub of entrepreneurial expertise, so we're delighted to be a launch partner for LDN Drive, bringing our business loans to SMEs across the capital. The reach of this new channel across 29 boroughs is bringing our message of "good things come to those who go and get them" to businesses looking to grow and develop their business."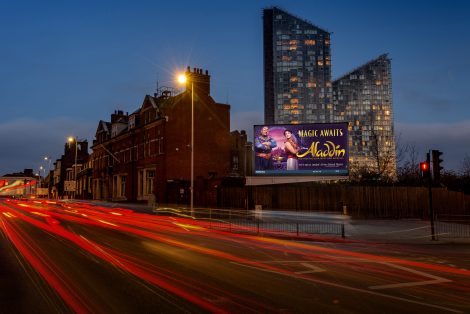 Dallas Wiles, Chief Commercial Officer of JCDecaux told us "LDN Drive delivers the brand-building, brand fame that clients need and now with our partnership with Campaign magazine, it brings Londoners the latest headlines from the world of media and advertising too. LDN Drive offers the best of both worlds, it's broadcast and addressable, with a dataset that optimises the digital creative and targeting opportunities for our clients. I'm delighted that our launch advertisers reflect London so well – as a business and entrepreneurial hub, for world-class entertainment and for brand-first news."
The launch of LDN Drive follows JCDecaux's investment in 750 digital bus-shelter screens in London providing advertisers with an exceptional combination of impact, reach and activation at the point-of-sale.