Adrian J Cotterill, Editor-in-Chief
Signagelive has announced a new strategic partner Sodaclick which allows customers to create professional looking content. Fully integrated with Signagelive, Sodaclick users can create and publish HTML5 animated landscape and portrait HD and 4K slides directly into Signagelive, without the need to update manually.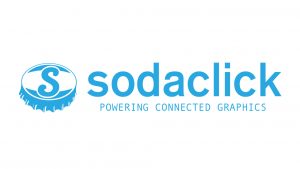 All subsequent changes to content in Sodaclick are automatically updated on Signagelive players showing the Sodaclick content. Sodaclick has a large template gallery covering many categories which are editable in both graphics and text only modes. Whether you need; an employee recognition message for your workplace digital signage, a digital poster promotion for retail or a digital menu for a global fast-food chain, Sodaclick caters for all businesses and helps deliver on your brand message.
Sodaclick is a very easy to use content creator:
No hidden charges and you can sign up for free to trial 10 slides
Creating high-quality digital signage content
Royalty free assets
Slides are dynamic and editable
Unlimited free auto updates
Can be used on all devices
Sodaclick has integrated with several royalty free image sources to provide inspiration and enable users to create high-impact animated content without needing to source and pay for stock photos and imagery.