Adrian J Cotterill, Editor-in-Chief
Curb Taxi Media has entered the rideshare advertising market in New York City with a new network that they are calling Curb Rydeshare. Through a partnership with New York City's largest and most respected fleet of rideshare vehicles, they're now offering exclusively placed, double sided vehicle wraps on both sedans and multiple passenger vans. The Curb Rydeshare Network includes over 5,000 vehicles city-wide that are e-hailed through affiliates such as Via, Uber, Lyft and Gett.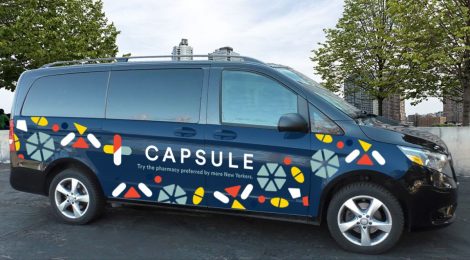 The new partnership allows them to offer two types of vehicle executions, each with its own unique value proposition:
Rydeshare XL –  Luxury van wraps operating exclusively in the highest density traffic areas of Manhattan and Brooklyn. These vehicles average over 750 miles on the road per week and have ad placements comparable in size to buses.
Rydeshare X –  Sedan wraps offering a mix of Manhattan, outer borough and airport trips. The majority of Uber/Lyft/Gett rides originate in Manhattan and from JFK/LGA, and cars average 60-75 hours on the road per week.
With their heritage it is no surprise that they are big believers that mobility-centric media, their taxi network (o course) or this new Rydeshare Network, offer the best combination of reach, value and performance for brands that other platforms might not be able to match.
More information by emailing at ads@gocurb.com.