Adrian J Cotterill, Editor-in-Chief
JCDecaux UK has digitised Bristol Temple Meads station, providing clients and agencies with a new digital channel in the UK's 10th largest city by population. Brands can now reach audiences in Bristol across rail, roadside and retail digital Out-of-Home, creating 'Channel Bristol' delivering 3.5 million digital weekly viewed impressions every two weeks.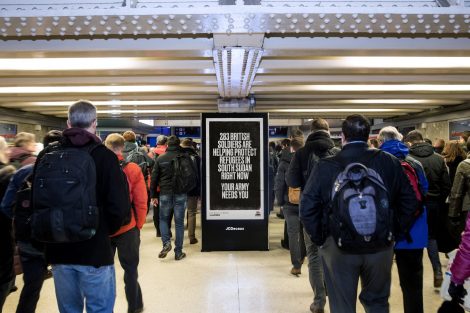 Chris Collins, Managing Director – Rail and Retail at JCDecaux UK told us "With this latest digital investment, brands can now 'own' the communications channel with multiple touchpoints across the city from Bristol Temple Meads rail station, to the city centre highstreets, to Cabot Circus mall. This is part of JCDecaux's vision to create channels that reach audiences commuting, shopping and socialising, providing a powerful and brand-safe platform for brand messaging. I am delighted that Channel Bristol has been created thanks to collaboration with partners including Network Rail, Bristol City Council and Hammerson."
At Bristol Temple Meads, JCDecaux has installed six premium 70" digital screens, positioned in line of sight along the main station walkway, offering brands the opportunity to reach affluent commuters at the station, which sees a weekly footfall of 240,000.
Forming part of JCDecaux's wider digital channel in Bristol, these new Rail screens will deliver 1.2 million weekly viewed digital impressions and complement the premium digital city-centre screens and the Cabot Circus mall portfolio which includes new digital 6-sheets and a large-format M-Vision portrait screen.