Those who listened to 'The Evolution and Proliferation of Digital Signage Into Every Day Life' by Microsoft's Creative Director Florin Gale at The Global Digital Signage Conference during London Digital Signage Week last year will know that Microsoft confirmed that they were to open a Flagship Store in London sometime during 2019.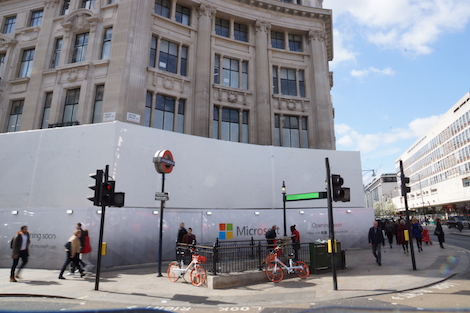 Some UK papers this week 'announced' that Microsoft will open its first store in the UK this summer and that has been hiring full- and part-time employees to staff it. We quote "Bringing the UK expansion to fruition has taken the company six years; it already has flagship stores in New York and Sydney".
Our contacts at Microsoft however have re-iterated that their original media release to announce the Microsoft Store coming to the UK was September 2017 AND that they have not made any comment to the media since that time!