Commuters are tapping into Singapore's social scene via interactive screens at major commuter hubs in Sydney and Melbourne, as part of Singapore Tourism Board's Passion Made Possible campaign with oOh!media.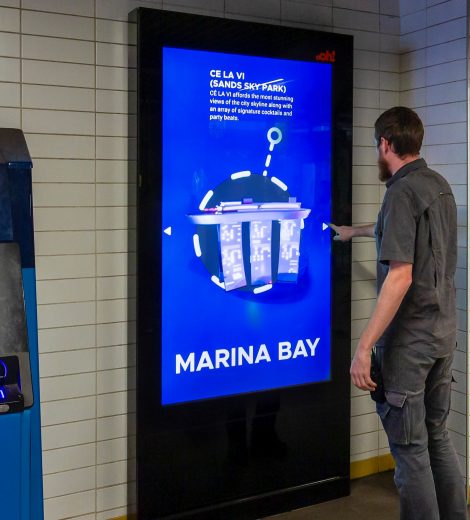 Achieving impact and cut-through, Commute by oOh! interactive digital screens – located at Flinders St Station, Melbourne and Town Hall and Central stations in Sydney – encourage thousands of commuters to tap on animated maps of Singapore's neighbourhoods to reveal its hidden social gems.
By interacting with the screens, commuters can have a one on one experience to unlock surprises to reveal points of interest such as unique tropical rooftop bars and foodie oases, hidden speakeasies, retail hotspots and other lesser-known nightlife experiences.
Singapore Tourism Board's Area Director for Oceania, Stephanie Yong said the aim of the campaign was to inspire and engage with 25-49 year old working adults, by presenting Singapore as an exciting destination with a bustling nightlife scene where visitors can experience the city's energy and meet new friends, "It's extremely hard to grab the attention of this tech savvy segment who are bombarded with online messages 24 hours a day, seven days a week, so we needed to look beyond traditional advertising. With oOh! we can achieve greater cut through with this audience by grabbing their attention and engaging with them while they're out and about through more interactive campaigns."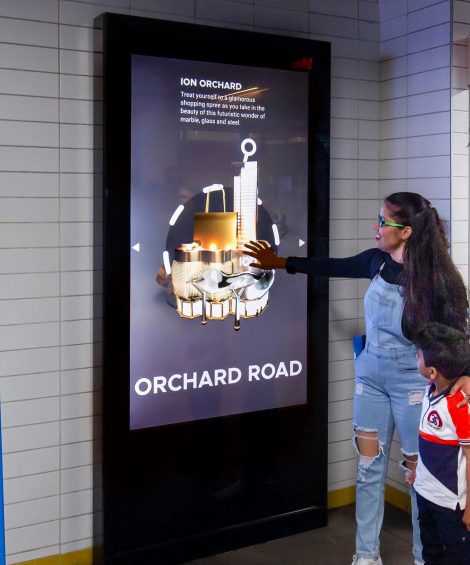 oOh!'s Chief Commercial & Product Officer Robbie Dery said this engaging campaign would ensure Singapore was at the forefront of the minds of the target audience when planning their next holiday.
"This campaign achieves both mass exposure with thousands of commuters, but also engages one-on-one, promoting Singapore as an experience-fueled holiday destination to inspired commuters. Our audience and data insights indicate that railway stations are top performers when it comes to engaging the 25-49 year olds. The use of Commute by oOh! helps prime and influence audiences on their way to work and brings the Singapore brand to top of mind."
The interactive activation is part of a wider Out of Home campaign by Singapore Tourism Board, with creative targeting the Sydney and Melbourne CBD across Commute by oOh!'s Street Furniture network and rail assets intermittently for the next five months.