Adrian J Cotterill, Editor-in-Chief
There are three tickets left for AdTECH OOH – London, which takes place tomorrow, Wednesday May 15, 2019 -conveniently the day before the European Out of Home Media Summit for those wishing to attend both.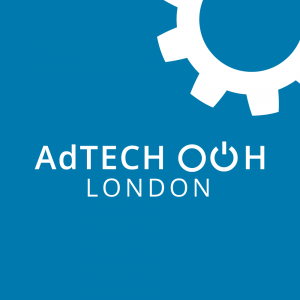 The event is once again (AdTECH OOH is one in a series of events that take place in London, Sydney, Amsterdam and New York) chaired by Broadsign's VP of Business Development Stephanie Gutnik.
Sessions that will interest anyone in AdTECH wishing to learn more about Out of Home, and those in Out of Home wishing to better understand the automation, programmatic buying and general AdTECH world will hear from BidSwitch's Laura Swire, Outmoove's Mendel Looije and Talon Outdoor's Josko Grljevic in the first session of the day where they will debate Programmatic Direct vs Real Time Bidding under the watchful eye of Adform Commercial Director, UK Andreas Dooley.
Ocean Outdoor's Head of Data, Systems & Analytics Angela Muckle will share with the audience their work with Revenue Management; Customer Analysis and Pricing and we also have two case studies from brands such as John Lewis.
The afternoon will kick off with a discussion of audience data in a session entitled 'The Data Driven Jungle'. We have Cuebiq's Lawrence Chan, Blis' Andy Beames And Route's Information Manager Ian Wyatt sharing their knowledge on this topic.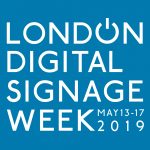 To end the day we have what we believe is something of a first at an OOH or AdTECH conference and that's people sharing their thoughts on what the industry can do should we have a recession. We have Xaxis's Cecile Blanc, Verizon Media's Alice Beecroft and Universal McCann's Taylan Koru taking part.
London Digital Signage Week takes place May 13-17, 2019 and as with its counterpart in New York, the week is for anyone involved with digital signage and interested in retail, employee communications, smart cities, digital out of home and of course digital signage!