The 8K Association will be hosting a free-to-attend seminar at the National Association of Broadcasters (NAB) event in Las Vegas on April 10 from 9am to 3pm in room N221-222.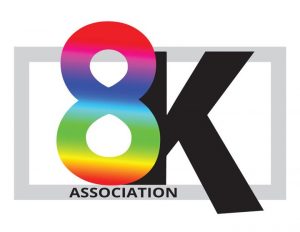 The goals of the seminar are to:
Provide an overview the state of the 8K industry today and prospects for tomorrow
Describe the benefits and challenges of 8K
Describe what the 8K Association is doing
Gather industry feedback to guide the actions of the 8K Association
Anyone involved in 8K production, distribution or display, or interested in learning more about the 8K ecosystem, is welcome to attend.
The seminar will include presentations from experts throughout this ecosystem, plus panel discussions and audience Q&A. Confirmed speakers include:
Pete Putman, President, Roam Consulting
Chris Chinnock, Executive Director, 8K Association
Bruno Munger, Director of Business Development, ColorFront
Keiya MOTOHASHI, NEP/NHK
Benjamin Bross, Project Manager, Video Coding and Analytics Department, Fraunhofer Heinrich Hertz Institute
Thomas Burnichon, Product Marketing Manager, Ateme
Jean-Baptiste Lorent, Product & Marketing Manager, IntoPIX
Thomas Wrede, VP New Technology & Standards, SES Video
Michael Cioni, Senior Vice President of Innovation, Light Iron / Panavision
Rob Tobias, CEO, HDMI Licensing
Tristan Veale, Market Analyst | Media & Entertainment, FutureSource Consulting
Stephen Choi, Samsung Electronics America
Registration is now open, click here.
For more information contact Chris Chinnock, Executive Director, The 8K Association, 203-831-8464, chris@8kassociation.com