With products deployed in over 50 countries, Exterity is firmly established as a key provider of video and digital signage solutions for numerous vertical markets, including corporate & finance, education, stadiums & venues, government and healthcare, as well as guest experience solutions in the hotel and cruise sectors.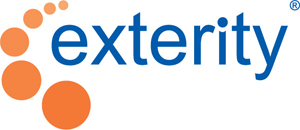 Last week, they announced their intent to set up a software innovation centre at UPTEC (Science and Technology Park of University of Porto) in Porto, Portugal, to expand and complement their core technical development facility in Edinburgh, UK.
Mike Allan, Chief Technology Officer at Exterity told us "With a boom in tech start-ups over the last few years, Porto has become a centre of excellence for technical innovation as well as a desirable place to live and work. With 2019 building on another very successful year for Exterity, we want to quickly expand our software developer resource to support our clients' current and future needs. Porto is an attractive option for us to do this, giving us direct access to a strong developer talent pool and a creative, supportive tech ecosystem at UPTEC that will nicely complement our core technical development centre at our Scotland HQ".
Porto's thriving tech scene is one of Europe's fastest growing tech hubs and attracts a wealth of software developer talent.
We are told that this new office comes off the back of strong results in 2018, with new customers including Inglis Riverside Stables (Australia), the New England Institute of Technology (USA), ParisLongchamp (France), Saxon Hotel, Villas and Spa (South Africa), Six Senses Zinghy Bay (Oman), Thomson Reuters India and many more.