Adrian J Cotterill, Editor-in-Chief
This week here in London the DPAA, the leading global organization for everything digital out-of-home, were once again proving that they are the masters of industry networking.
Using #AdvertisingweekEurope as a base, not only did they hold two very successful, standing room only panels on the Wednesday, they held an equally well attended cocktail event that evening.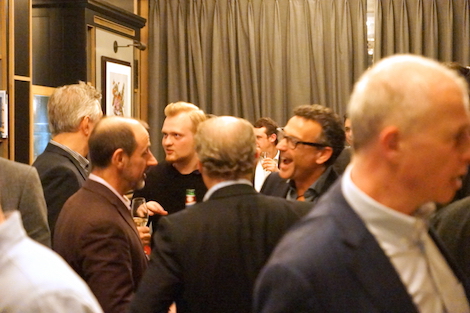 From Left to right; Primesight's Insight and Innovation Director Mungo Knott, HYGH's Co-Founder Antonius Link, DPAA CEO Barry Frey, all somehow making Esprit Digital's CEO Peter Livesey stop talking for a minute.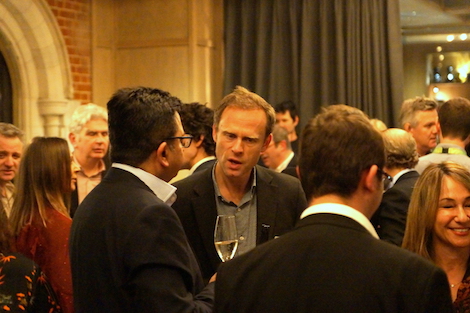 Ultrahaptics Senior Vice President of Product and Marketing Anders Hakfelt deep in conversation.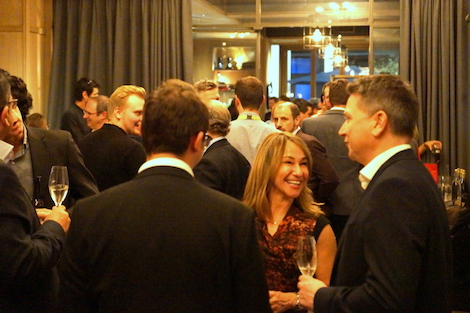 Far right, Trueform's CEO Jonathan Morley.