A number of OUTFRONT billboards have been baffling West Michigan for two weeks, and the advertiser has finally been revealed.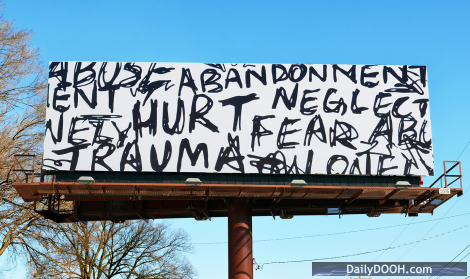 The anxious-looking designs with handwritten words like neglect, abuse, and fear have been posted around the Grand Rapids, Michigan region, prompting a variety of responses and guesses as to what the meaning may be.
However, earlier this week a new design revealed that the message belongs to D.A. Blodgett–St. John's [1], a local children advocate agency that offers services like adoption, counseling, foster care, mentoring and more. The team at OUTFRONT Grand Rapids and Midwest advertising and design agency, Extra Credit Projects, collaborated as creative partners on the project.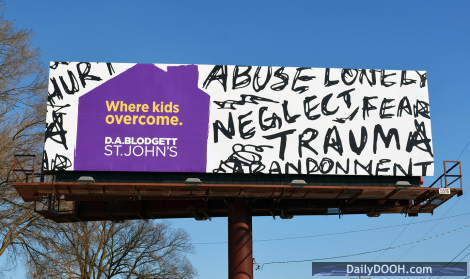 From cynics to proponents, speculations of who was behind the boards ranged from megachurches to PETA, to the visual representation of "what it's like to travel US-131 during rush hour."
Area residents took to social media to seek answers or express opinions about the mystery messages. Some online users expressed discomfort at the content, while others argued that the subject matter was important to address.