Russ Curry, Ministry of New Media
For a decade the Ocean Digital Creative Competition has inspired creative thinking in Digital Out of Home.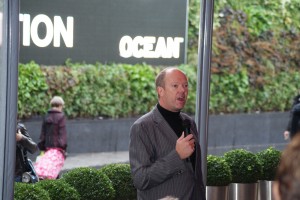 What started off at Westfield, London (the first ever award ceremony, shown here on the left) with a handful of judges (our editor in chief Adrian Cotterill has been the ONLY judge to have served on the jury every single year), with an invited audience of several dozen and as UK only, has grown into a must-enter, must-attend, internatonal creative competition, absolutely like no-other.
Over the last few years, each October, the award ceremony has garnered almost 500 industry insiders, filling London's IMAX pretty much close to capacity.
The competition, the brain child of Ocean Group CEO Tim Bleakley and team, trying back then, to compete and better all the big boys in our industry has brought to life ideas that have gone on to win multiple global awards, including coveted Cannes Lions success on several occasions. Many of the entries, and all of the finalists and winners have seriously benchmarked the positive changes seen in the world's fastest growing, multifaceted screen advertising platform and in the majority of cases, allowing our industry to redefine human engagement.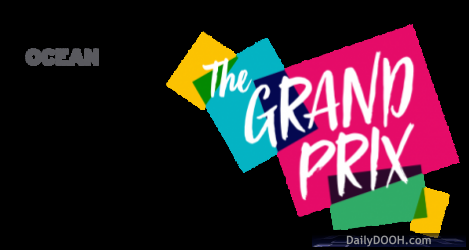 With almost ten years in the bag, Ocean Group are now asking for your input on "which creative idea has been the most influential across the last decade?"
Click here and you can decide!