Russ Curry, Ministry of New Media
The OAAA/Geopath 2019 OOH Media Conference + Expo kicks off today, Monday May 20 and runs through to Wednesday May 22, 2019 at the Aria Resort, Las Vegas.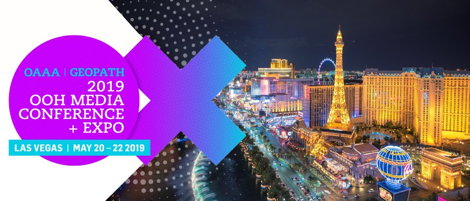 .This will be Nancy Fletcher, OAAA president and CEO's last conference in office, after announcing that she would retire at the end of this year, after nearly three decades leading the association.
I think you can safely say that they will have plans somehow to send her off in style. Will they however announce her replacement? We understand that interviews have been taking place these last few months, and a few names that we know have been thrown into the hat nut is it too early to announce the new boss?
The OAAA and Geopath take it in turns to organise and host, so next year it will be Geopath's turn. Expect an announcement that the event will be held in April 2020.
#ff @YourOAAA @GeopathOOH