Russ Curry, Ministry of New Media
Our AdTECH: OOH Conference Series is aimed at those already in AdTECH wishing to learn more about the Out of Home Industry, and for those in Out of Home who wish to better understand Automation, Programmatic Buying, Marketplaces, Media Exchanges and Revenue Management.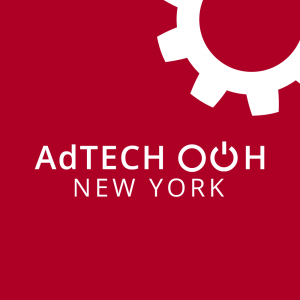 Whilst we are still in the early planning stages for AdTECH: OOH – Sydney, which is the next event in our schedule, we are making very good progress on AdTECH: OOH – New York which will take place during New York Digital Signage Week on Thursday October 17, 2019 in the World Trade Center.
Sponsors so far include; Ayuda Media Systems, Broadsign, Hivestack, MediaMath, OAAA and Vistar Media.
The event will once again be chaired by Stephanie Gutnik.