Adrian J Cotterill, Editor-in-Chief
We are told that Rouge Media has had a milestone 2019 with 1000+ venues added to their Campus, Women's and Men's networks, the launch of new vertical digital towers and the expansion of their age-gated Legal Audience Branding Solutions Network, all just within the first quarter.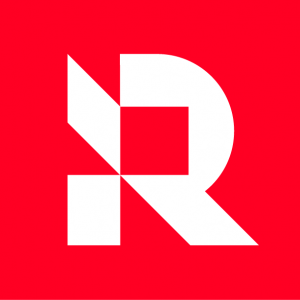 Across its four place-based networks, the company has seen a 200% increase in digital screens in just the last six months.
Boasting of a vast and highly effective network of highly targeted venues, the place-based giant's solutions allow clients to leverage data-driven actionable insights to deliver impactful brand messages in large scale sought-after real-world locations via automation enabled digital screens.
In keeping with the growth towards programmatic and digital, Rouge Media has also added roles to the sales and digital operations teams across USA and Canada.

The company has now revealed a completely fresh identity for, not just the Rouge brand but also for their specialized, curated network offerings (see above).
The North American media company wanted its new visual identity to reflect the rapid growth and advancement it is experiencing across both the USA and Canada.
Alison Jacobs, EVP North America told us "We have built an unwavering presence over the past 15 years, creating a strong brand recall among clients and partners alike. We are dynamic and innovative, evolving our networks and solutions. We have launched new products integrating data and tech into our core offerings and it was time our identity followed suit. It had to reflect the new Rouge, while making sure we are holding on to the best aspects of our history and legacy."
Rouge Media reaches millions of consumers on their daily journey out of home. Transforming the landscape with the integration of data, insights and digital into large scale sought-after environments, the leaders in audience targeting have built scale and impact through their Rouge Campus, Rouge Women, Rouge Men and Rouge LABS networks. The extensive addressable networks spread across thousands of high dwell time venues ensure impactful solutions for brands to engage their exact consumer.