Russ Curry, Ministry of New Media
Here are the speakers for AdTECH: OOH – Sydney which will take place September 11, 2019 at HOYTS Broadway.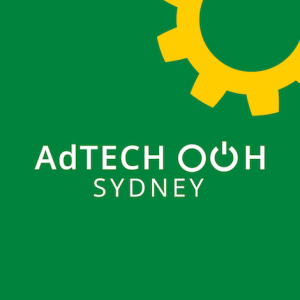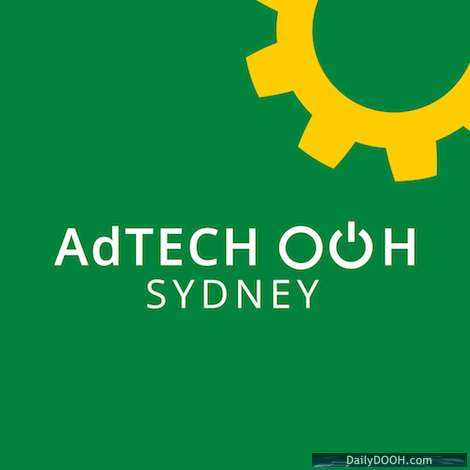 The event will be chaired by Hivestack's Managing Director ANZ & SEA Matt Bushby. The keynote will be given by Steve Nesbit, Managing Director of Prestonwood Trail Holdings.
Steve is one of only a few industry executives who have been to all of our AdTECH events since 2016 and has first hand knowledge of the AdTECH trends within OOH, in both Europe and North America. In his keynote, he will explore 'AdTECH Global Trends As They Relate To Australia'.
The speakers are; Joanna Georges, Managing Director of AU & NZ, Mobilewalla; Isabelle Dunn, Chief Digital Officer Hearts & Science; Jo Dick, Head of Partnerships, Outdoor & Audio Omnicom Media Group; Mac O'Rourke, Amnet ANZ's Head of Operations and Data, Joe Copley, Director, Strategic Partnerships, Seedooh; Krish Raja, Director of Product and Platform, Amobee; Lauren Mullane, Senior Manager, Sales Performance – BrandSpace, Scentre Group; Ben Allman, Sales Director, ANZ, Broadsign; Matthew De Palo, Technology Solutions Director, Cadreon; Ben Whall, Programmatic Director, MediaCom; Paul Butler, Managing Director, VMO; Steve Geelan, Group Director – Channel & Solutions, oOh!; John McNerney, Director, Ad Platforms, Verizon Media; Cassandra Thomas-Smith, National Head of Data & Platforms, Posterscope Australia; Charles Parry-Okeden, Chairman, OMA; Rohan Creasey, Country Manager, ANZ, The Rubicon Project; Angus Blackwood, Commercial Lead AU/NZ and Ben Baker, Sales Director, ANZ, Vistar Media.
At 12:00, the Fortune 500 Case Study will be presented by Mindshare's Eric Meyer, IBM's Head of Advertising & Brand Experience Benjamin Montague and MediaMath ANZ's Account Director Tyler Swartz.
The AdTECH: OOH Conference Series is aimed at those already in AdTECH wishing to learn more about the Out of Home Industry, and for those in Out of Home who wish to better understand Automation, Programmatic Buying, Marketplaces, Media Exchanges and Revenue Management.
The event is sponsored by Broadsign, Hivestack, Knitting Media, DPAA, Seedooh, Vistar Media and VMO.
Registration can be found here.