Adrian J Cotterill, Editor-in-Chief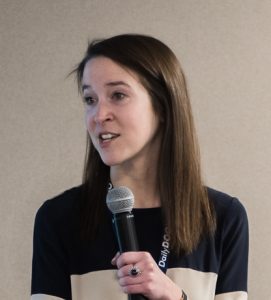 Former Broadsign Exec Stephanie Gutnik has joined OUTFRONT Media. Stephanie first came to the notice of our entire industry at Broadsign, where she shone as one of the industry's pre-eminent AdTECH gurus.
After four and a half years as Director of Marketing and Business Development, she relocated from Montreal to New York and quickly worked her way up to become Vice President, Business Development.
Stephanie, of course, has chaired many of the Ministry of New Media's AdTECH: OOH Conferences, in Amsterdam in 2018 and in London earlier this year. In October, she will be chairing AdTECH: OOH – New York which takes place Thursday October 17, 2019 during New York Digital Signage Week.
With her skills, knowledge and contacts in the programmatic buying and AdTECH space you can understand why Outfront Media recruited her. We understand that in her new role she will be Consultant, Digital Transformation.
Stephanie also serves on the Board of Directors at the Digital Signage Federation.