Russ Curry, Ministry of New Media
Did you know that operating a lemonade stand on city streets is legal in only 15 states in the US? This year, inspired by recent bills passed in Texas and Colorado to legalize lemonade stands, Country Time Legal-Ade is giving parents, kids, and lemonade lovers the tools to change their state's permit laws and in their words #LegalizeLemonade.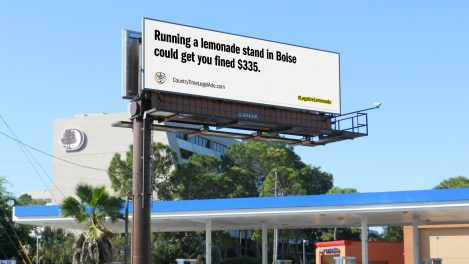 In an effort to increase awareness of the campaign, Country Time partnered with Intersection's Place Exchange and Lamar Advertising to spread the message on billboards in states where operating lemonade stands is still illegal.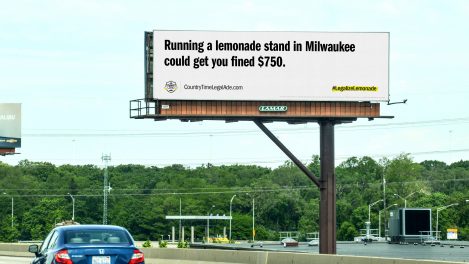 Country Time's media agency, Starcom, via advertising platform Amobee, have allowed people in cities such as Phoenix, Milwaukee, Newark, Boise, and Philadelphia saw messages such as 'Running a lemonade stand in Boise could get you fined $335'.