EAT Displays has installed a range of EAT Tables (22) within the casual dining precinct of Sydney Airport's T1 International terminal, enhancing the experience for the more than 44.4 million passengers each year through tailored content.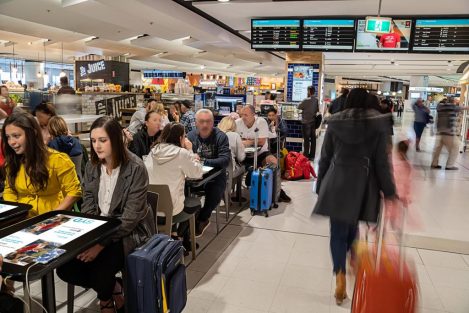 Created, designed and engineered in Australia, the EAT Table is an innovative 'smart' Electronic Advertising Table (EAT) that delivers real-time digital content through the tabletop with the aim of providing a profoundly superior customer experience to airport users that is truly engaging.
Adam Canceri, CEO and Founder of EAT Displays told us "Sydney Airport already offers customers a great experience and we're sure our EAT Tables will further enhance the experience for travellers. And that experience will get even better, as we introduce new AI and machine learning technology that allows the EAT Tables to provide even more tailored content by responding and adapting to users' behaviour."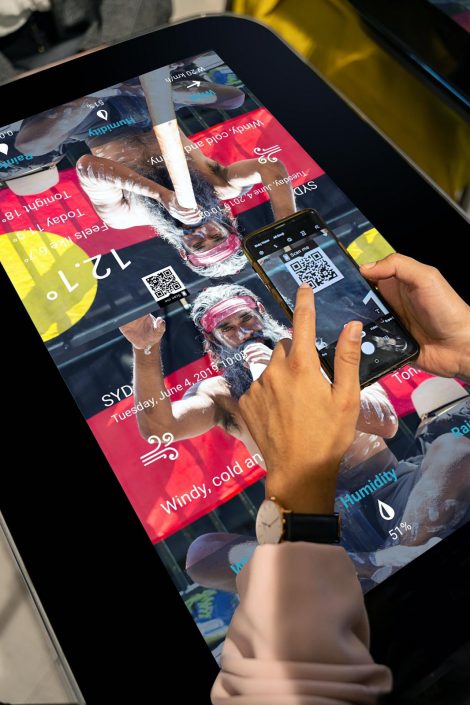 The EAT Table can automatically detect and orientate content shown on the tabletop so that each occupant enjoys personalised content. This content can be both commercial such as advertising, and non-commercial such as weather updates.
The EAT Table has the ability to provide more relevant, meaningful and appropriate content through EAT Displays patented real-time hyper-targeting technology that can tailor content based on the customer's age, gender and other demographics, to create a highly immersive experience.
The EAT Table can also reconfigure its interface to simultaneously present different content to multiple customers sitting at it. This generates new and exciting opportunities for advertisers to creatively engage with a diverse audience of international travellers in different ways that wouldn't otherwise be possible.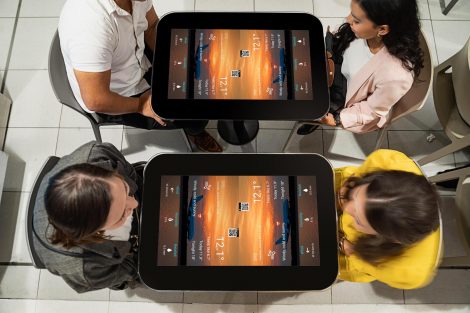 Via the EAT Table, airport customers can be presented with not only real-time information such as the latest weather, time, flight updates and news but also engaging and interactive content that is both entertaining and educational on various topics including art, sport, culture, geography and history.
Visitors to Sydney Airport will be able to use the EAT Table to enjoy stunning high-definition (HD) photos and videos marking historical milestones in the airport's history and aviation generally and to access further material using digital QR codes displayed on the EAT Tabletops.
There are also high-speed charging points available that enable anyone sitting at an EAT Table to quickly top up their phones and other portable electronic devices as needed. We are told that very soon customers will also be able to enjoy the added comfort and convenience of ordering food, drink and other items from the EAT Table, avoiding queues and long walks to restaurants and shops.
The EAT Table can also broadcast emergency and other important information and can also provide directional lighting to guide people to safety.
EAT Displays is a Sydney-based technology company that aims to revolutionise the global digital out of home advertising industry through its patented content delivery and display system.