Adrian J Cotterill, Editor-in-Chief
On July 25, the doors will open at Tim Hortons 130 King, the company's first-ever innovation café. Located in the heart of downtown Toronto at the base of the historic Exchange Tower, the restaurant is a modern interpretation of the Tim Hortons brand and is a unique space to test new menu items and technology initiatives.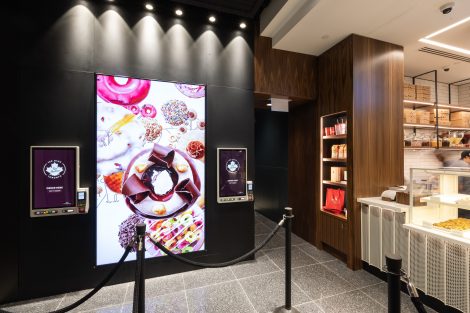 In partnership with Cineplex Digital Media the new innovation café will feature a visually stunning 98" 4K video wall to greet guests when they enter through the Exchange Tower and a digital coffee education screen to share the Tim Hortons 130 King coffee story featuring new beverage innovations, brewing methods and seasonal single origin coffees.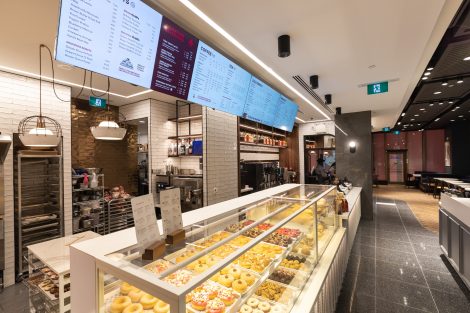 The new restaurant will offer guests unique experiences featuring 12 handcrafted Dream Donuts, seven different coffee brewing methods and premium sandwiches and soups. It will also be open 24-hours a day.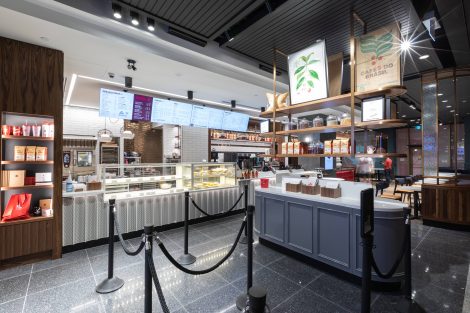 Wireless charging will be integrated into seating throughout the restaurants for compatible mobile devices and a dedicated mobile order pickup area and self-order kiosks are also available.
Alex Macedo, President, Tim Hortons said "We want Tim Hortons 130 King to become a must-visit destination for Torontonians and for guests from other cities not just throughout Canada, but around the world. This restaurant offers guests a new and innovative experience from the second they walk in the door. From wireless charging and the flexibility to order at a kiosk or through our app to sustainability initiatives, this is a first-of-a-kind location. At Tim Hortons 130 King we will test greener packaging – like our coffee cup made from 30 per cent post-consumer recycled material – and other sustainability initiatives to determine how we scale this up across our network."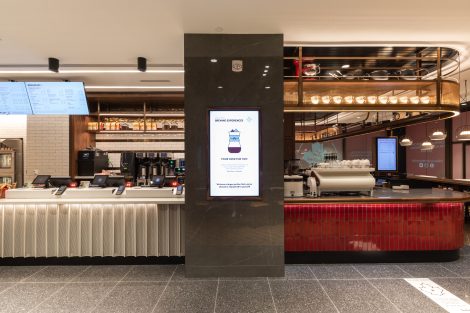 Doors open on Thursday, July 25 after a short ribbon cutting ceremony around 8 a.m.