Adrian J Cotterill, Editor-in-Chief
While taking a quick ride on the #7 Flushing Line in New York City last week we couldn't help but notice bright new LCD screens in some of the carriages.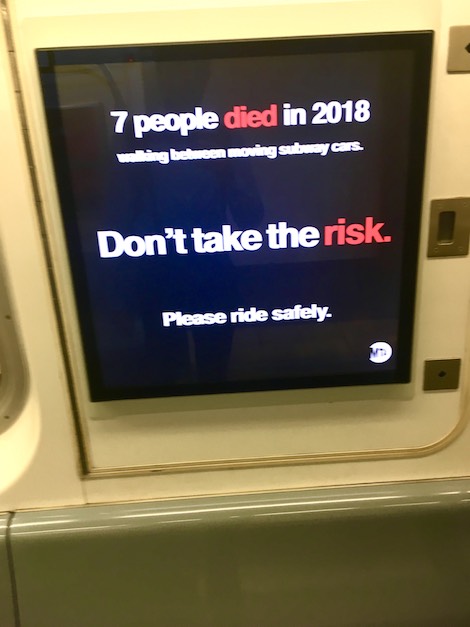 The screens, which are positioned in what we're told is the so-called 'Premium Square' space inside the car, were formerly home to MTA print ads and in some cases subway system maps. From what we understand they are 21" square screens (1920×1920 resolution) and are part of the overall Live Board digital screen rollout by OutFront Media. Regular commuters interested in digital signage tell us that they only seem to be in a couple of dozen cars at the moment.
The screens have built in Ambient Light sensors and Antennas. It looks like they were designed to minimise impact on the car body, especially near the doors so as to not interfere with internal mechanics in the car walls. At the moment the content appears to be only static images, we didn't see any video. If this is the final product we'd be very disappointed. But sources close to OutFront Media tell us that they are simply in the final phase of testing the screens in service before installing them in more train cars. Presumably that also means these Live Boards will feature full motion content in the near future as well!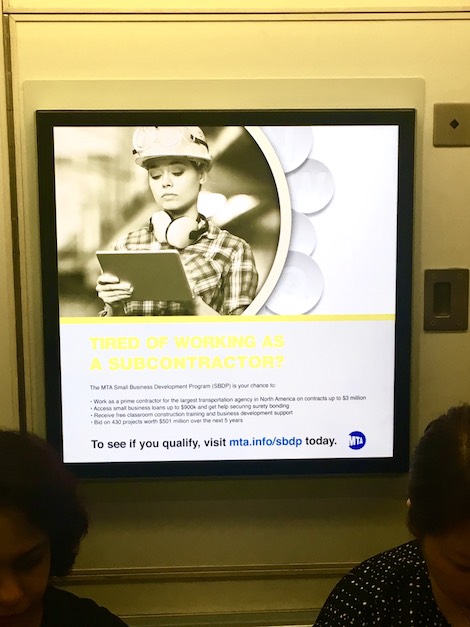 In addition to these 'squares' OUTFRONT plans to install additional in-car screens in what's known as the cove, located above riders where current paper adverts are placed. These will eventually be rectangular 11"x42" Live Boards. Again, it's unclear if those screens will feature digital versions of the infamous breast augmentation or drug ads that have been a staple of the lower end of adverts in the system but only time will tell 😉
One thing we know for sure is that they won't feature digital ads for Dr. Jonathan Zizmor, the 'Don of Dermatologists' made famous by his ever present campy ads that ran in subway cars for decades starting in the 1980's until his retirement three years ago.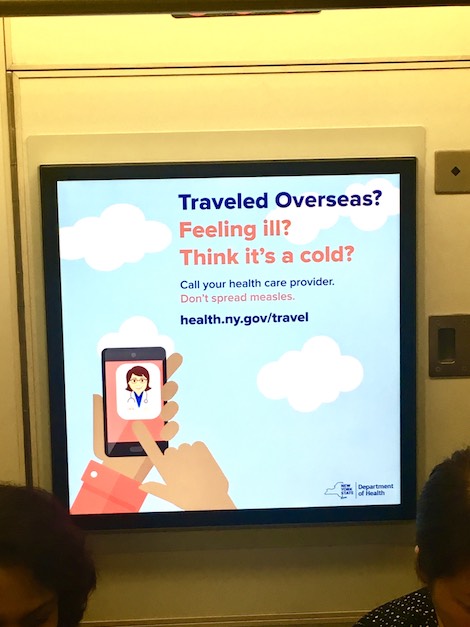 Regular readers will recall that OutFront won the MTA Advertising Concession in late 2017 to install a unified advertising and communications network of 49-thousand digital screens across the MTA network inclusive of the NYC Subway, Long Island Rail Road and Metro North Railroad. The base contract was for ten years, with a five year option.
According to the MTA the capital cost is estimated to exceed $800 million over the 15-year term, costs that OUTFRONT will recover from advertising revenues.