DPAA, the leading global organization working to drive out-of-home into its digital future, announced today that Vector Media [1] has joined its membership ranks.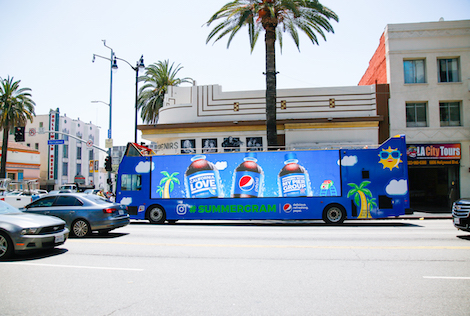 Barry Frey, DPAA President & CEO, said, "Vector Media is a dynamic, growing company that offers exciting and effective opportunities for brands to reach on-the-go consumers. We are pleased to add their expertise and insights to our community of members."
Vector Media specializes in innovative large-format transit advertising, traditional out-of-home media and the creation of interactive brand experiences in 55 markets across the country. The company's current inventory of over 30,000 out-of-home faces includes public and private transit advertising, bulletins and street furniture.
Marc Borzykowski, CEO, Vector Media, told us "We have long admired the job that DPAA has done in advancing the out-of-home industry, particularly as it relates to digitization and audience insights and we are proud to be joining them in their efforts. We believe this partnership represents an important moment in Vector's transformation, and is particularly timely as we prepare to launch new digital offerings and data solutions."
Founded in 1998, Vector Media's current inventory of over 30,000 out-of-home faces includes bulletins, street furniture and over 20,000 transit advertising faces, including double decker buses, municipal transit, airport shuttles, custom route coach vehicles and trolleys. Vector Media maintains inventory in 27 of the top 35 DMAs including the only coast-to-coast double-decker advertising network in North America, which is composed of inventory in New York, Chicago, Los Angeles, Las Vegas, Philadelphia, San Francisco, Boston, Washington, DC, Houston, Miami, San Diego, San Antonio, Austin and Dallas. Vector's rapidly growing experiential division integrates the company's out-of-home assets and other capabilities through the creation of dynamic brand experiences.