Adrian J Cotterill, Editor-in-Chief
JCDecaux UK has announced the expansion of its iconic The Towers portfolio, a premium state-of-the-art digital channel with national scale.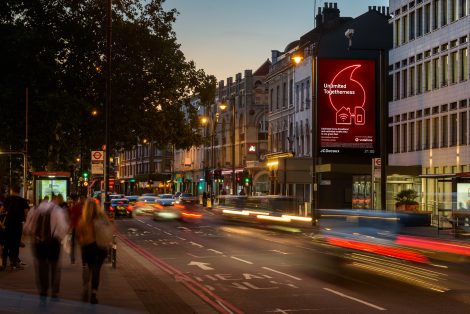 Dallas Wiles, Co-CEO of JCDecaux UK told us "The investment in The Towers offering in London and Manchester reaffirms our commitment to providing the highest quality sites and, most importantly, audience for our clients. The expansion will continue to provide an unbeatable opportunity to reach a huge number of consumers across the country on high-impact, premium structures which deliver brand fame for advertisers".
The expansion continues to build on an already powerful and established channel for brands to access audiences across the country and will see the introduction of three new Towers in London and two new Towers in Manchester.
The London Towers currently deliver an impressive 33m viewed impressions in total each week. To enhance this portfolio further, three new Towers will be launched in Shoreditch (just launched), Stratford and on the A3 by the end of year.
As part of The Towers Promise, the additional Towers in London and Manchester will continue to provide the best quality display, in the most visible locations. Each architecturally designed Tower will provide a brand-safe environment for advertisers, while the high resolution 10mm pixel pitch screens will ensure maximum image quality. In addition, the high impact portrait screens will further underline the synergies between DOOH and mobile advertising and how video content can be used to build brand fame.
The addition of these sites will mean that The Towers Channel will be present in seven key cities across the country. 49 screens at 35 locations will deliver 40 million weekly viewed impressions, all of which are in keeping with The Towers Promise.
The seven cities in the Towers Portfolio are: Birmingham, Edinburgh Leeds, Liverpool, London, Manchester and Sheffield.