Adrian J Cotterill, Editor-in-Chief
Premium digital out-of-home media owner Ocean Outdoor Limited (LSE: OOUT) has acquired Visual Art Media, an independent digital out-of-home media and tech group operating in three Nordic countries and Germany. The acquisition of Stockholm based Visual Art Media extends Ocean's premium digital out-of-home presence in Northern Europe, adding Sweden, Denmark, Finland and Germany to the company's existing portfolio in the UK and the Netherlands.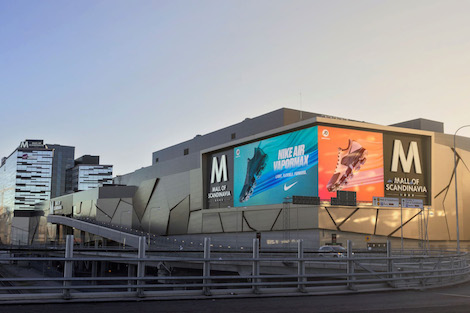 Visual Art Media is Sweden's largest pure-play digital out-of-home operator with more than 260 locations across a mix of retail, rail and airport and leisure destinations across key cities including Stockholm, Gothenburg and Malmö. It operates emerging businesses in Denmark and Finland and is a partner of Unibail-Radamco-Westfield in Germany. Visual Art Media has the exclusive contract for 15 shopping malls in key cities including Berlin and Munich.
Visual Art Media's revenue is 95% digital, representative of its strong DOOH locations. The company, which employs 140 people, will continue to operate under its management team led by CEO Andreas Lind, supported and powered by the Ocean brand.
Ocean said its entry into new countries through Visual Art Media's high growth, digital portfolio was a natural extension of its Digital Cities for Digital Citizens philosophy with Visual Art's core in highly attractive international markets which are at the forefront of technological and digital innovation.
The Nordic countries top the European Commission's annual Digital Economy and Society Index (DESI) 2019. Finland is the EU's best performing in digitisation, followed by Sweden (second) and Denmark (fourth). All three have similarly strong underlying OOH industry dynamics to the UK and the Netherlands where Ocean also operates.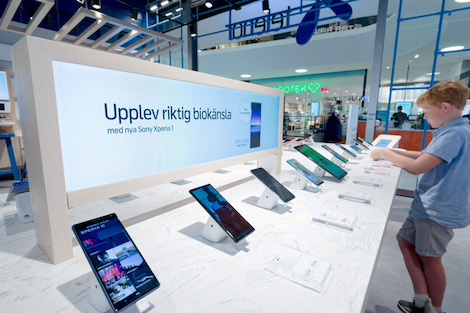 Commenting on the deal, Ocean CEO Tim Bleakley told us "Visual Art Media is an attractive business that we have long admired. The company combines great people with great assets in growing DOOH markets, offering impressive opportunities across a number of different business areas and multiple countries. We have a strong connection with Sweden and Visual Art Media through our board member, Martin HP Söderström. With his network of Scandinavian real estate firms we see good synergies and possibilities to grow Visual Art Media in the Scandinavian market further. This acquisition creates an enhanced offering which benefits all stakeholders, landlords, municipalities and advertisers along with the media and specialist agencies. We look forward to working with the management teams at Visual Art Media to combine their expertise with the Ocean brand and our Digital Cities for Digital Citizens philosophy."
Visual Art Media, CEO Andreas Lind and Hoss Khosravi, chief revenue officer, said: "Becoming part of Ocean allows us to enhance our objective to enlarge our digital footprint in domestic markets as well as our international ambitions to develop the digital out-of-home medium. Achieving this under the premium Ocean brand proposition marks an exciting new era for digital OOH advertising in the Nordics and Germany."
Visual Art Media's partnership with Unibail-Rodamco-Westfield in Germany compliments Ocean's long term partnership with an important landlord. In the UK, Ocean holds exclusive external rights to two of the largest premium urban shopping malls in Europe, Westfield London and Westfield Stratford. The Visual Art partnership in Germany allows it to operate 400 DOOH faces in 15 shopping centres.