If you are heading to New York Digital Signage Week [1] there are plenty of opportunities to enjoy your busman's holiday.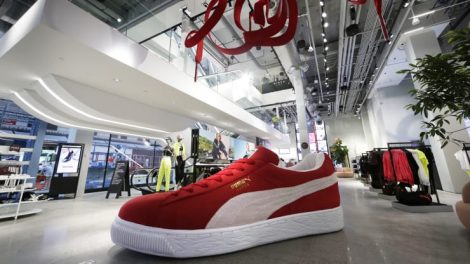 [2]
The folks at ELO have told us to check out Puma's new flagship store on Fifth Avenue in New York
The massive 18,000-square-foot space, spanning two levels, marks Puma's first bricks-and-mortar location in New York and the first of its kind in North America. It currently has a little more than 100 outlet stores in the U.S., but doesn't have full-size or full-price locations. Instead, it's been focused mainly on selling through wholesalers.
The store located on the corner of Fifth Avenue and 49th Street, features basketball items, golf gear, motor-sport merchandise, kids stuff, lifestyle and soccer. There will also be items on sale here that are only available at the New York store.
In a media corner, Elo 24-inch touchscreen tables provide an immersive interactive company experience for visitors.