Adrian J Cotterill, Editor-in-Chief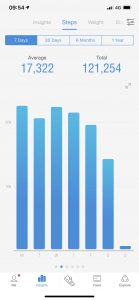 I first went to CES back in 1995 when automative car parts, booth babes and the fledgling personal computer industry were very much the order of the day, in fact it would be 10 years before Samsung showed off a 102-inch plasma television in 2005!
This year #CES2020 started for us on Sunday January 5 and Monday January 6, 2020 as we were lucky enough to be able to attend the Media Days. We walked between 19,584 and 22,5647 steps each day Monday to Friday and managed to visit every exhibition venue (C-Space, LVCC, Sands Convention Centre and various rooms tucked away in the Encore, Flamingo, Venetian, Westgate and the Wynn).
Here's our top 10 of what we saw. All lists such as this below are, of course, subjective but they are based primarily on our industry of AdTECH, AV, Digital Signage, DOOH etc. but my love of cars and music does also come through a little as you will see.
In order that I discovered them: –
FPT Giorgio Moroder DJ Set, Preludio Launch and Press Conference
Pepcom Showcase. Eat, Drink, Demo #DEVegas2020
Verizon Media T-Shirt Giveaway