On February 27, 2020 NanoLumens will host a Webinar with Cenero, LS3P and Second Story to discuss the award winning Legacy Union install in Charlotte, North Carolina.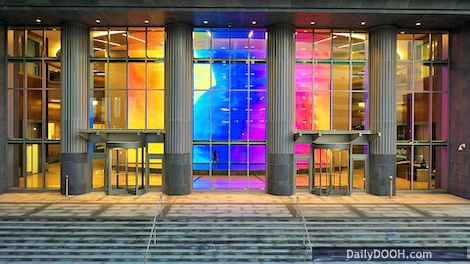 It will dive into the details of the Legacy Union Bank of America Tower lobby display, the digital sculpture 'Unity' and what others can take away from this award-winning project.
Recognised as one of the 2019 Installs of the Year by Systems Contractor News, the enormous LED display in Legacy Union's bustling new high-rise development is believed to be the largest native 4K display ever installed indoors. Now, a few months after the project's completion, several of the key players are getting together again to dive back into their impressive media architecture accomplishment.
Scheduled for 2:00 PM on February 27th, 2020, the webinar will feature expert voices from Cenero, the integration firm who engineered the project, LS3P, the architects who designed the space, and Second Story, the content firm who produced the immersive digital sculpture Unify that adorns the display today. Each party will bring their unique perspective to the webinar, with insights on why specific decisions were made, what each team member found most challenging and inspiring, and what lessons can be learned from the design, integration, and operation processes.
Moderated by NanoLumens, the discussion is an effort to give interested parties as much information about the project as possible, as well as to provide a roadmap for how future developments might create their own media architecture masterpieces. If architecture, digital art, display creativity, and reimagined thinking are topics that interest you, be sure to register for the webinar.
The link to the registration page can be found here.