Adrian J Cotterill, Editor-in-Chief
OUTFRONT Media Consultant, Digital Transformation Stephanie Gutnik will run a NewGen only workshop at the World Out of Home Organization Congress in Toronto from June 3-5.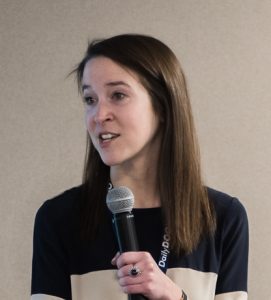 Stephanie Gutnik who was one of the winners of (then) FEPE's first Rising Star award in 2018, will lead an 'Elbows Out' session for NewGen delegates.
Stephanie told us "The OOH industry has long been an underdog – complementing, supporting and amplifying the effectiveness of its counterparts in omnichannel marketing strategies but as the advertising industry shifts to accommodate privacy regulations, fragmented audiences and proliferating touchpoints for engagement, OOH is coming to the rescue, offering marketers scale, context and unparalleled creative opportunities".
She continued "Bringing fresh talent into the space is essential for continued innovation and I applaud the World Out of Home Organization for taking the necessary steps to support career growth in the OOH industry via its NewGen initiative".
The 'NewGen delegate pass' has been introduced to offer young, talented and ambitious individuals working in the Out of Home industry the opportunity to learn from the world's experts. For more details on the NewGen initiative, open to WOO member companies and national associations, click here.
Her session, 'Elbows Out' will be a collection of advice and learnings that have helped her expedite and enjoy her own career path.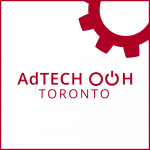 As well as her work with OUTFRONT Media, and the Digital Signage Federation, Stephanie chairs the majority of the Ministry of New Media's AdTECH: OOH Conferences.
On June 2, 2020 Stephanie will be chairing the AdTECH: OOH – Toronto Conference. Confirmed speakers include Hivestack's founder and CEO Andreas Soupliotis, Kinetic Canada CEO Kevin McDonald and Broadsign's Vice President, Programmatic Sales Operations Edith Gagne.