Adrian J Cotterill, Editor-in-Chief
Industrial espionage, economic espionage, corporate spying or corporate espionage is a form of espionage conducted for commercial purposes instead of, let's say, national security. Surely though it doesn't happen at #ISE2020 does it?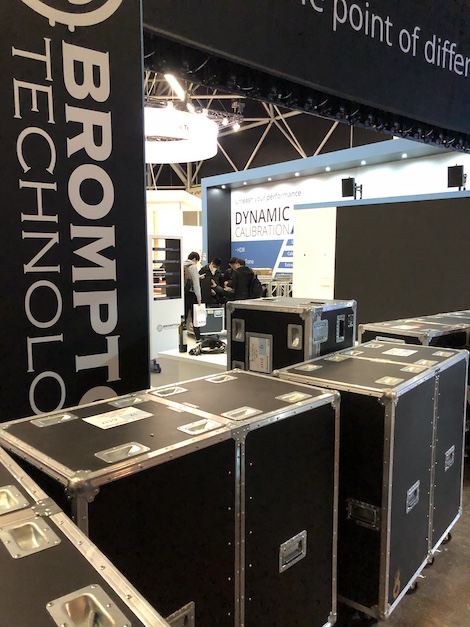 What possible interest could AOTO Electronics (Stock: 002587), founded in 1993, a world leading LED application solution provider (some employees of theirs shown above) have in British technology leader Brompton Technology and why on earth would they (AOTO) be on the Brompton Stand at 23:30 on a Friday evening (as shown above) when every exhibitor was either packed away or packing away?
Let's delve a little deeper …
Brompton Technology are best known for creating powerful LED video processing products for the live events and entertainment industries. Its Tessera system is undoubtedly the market-leading processing solution for LED video walls and is used in high-profile events ranging from the Academy Awards (the Oscars) to tours by acts such as Ed Sheeran, U2, Roger Waters and Metallica.
Although there are some LED manufacturers, ROE for example, who have controversially decided to go down their own path with control and calibration, the vast majority of LED manufacturers would end up using either NovaStar or Brompton Technology.
AOTO's customers have the same choice; NovaStar or Brompton and whilst Brompton is sometimes seen as the much more expensive option there are so many experts out there who swear by its superior quality processing it is often the go-to choice.
It's relatively quiet in Hall 12 on Friday evening and the Brompton Technology people have left for the evening after de-rigging and packing away most of their kit, but wait, what's this we see …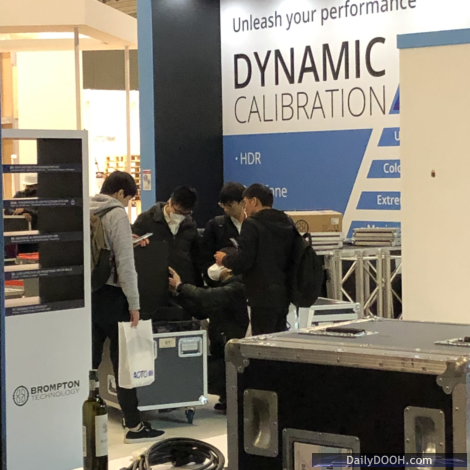 There seem to be five Chinese engineers on the Brompton Technology stand. They cagily open a Brompton flight case, pull out a panel and start photographing it.
The engineers are easy to identify, one was carrying an AOTO bag and all were wearing AOTO name badges.