Adrian J Cotterill, Editor-in-Chief
In North America, starting March 31, 2020 between 19:00-19:10 (in each time zone) OUTFRONT Media began sharing an applause message on their digital billboards to support healthcare workers during this time.
In several major cities and towns in many parts of the world, this has become a nightly celebration.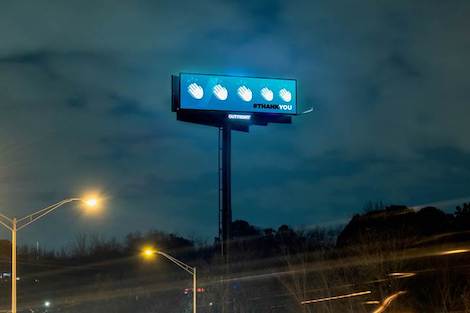 The creative above and below was designed by OUTFRONT Studios. Outfront Media are also simultaneously, continuing to run their #THANKYOU (see below) creative across the country as well.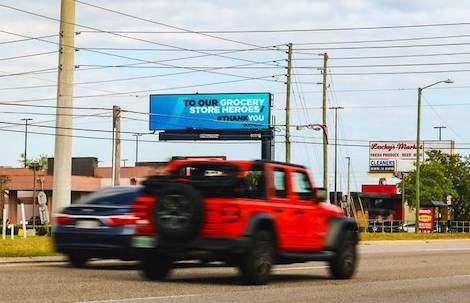 This applause creative will be displayed on their digital out of home assets and will run through April 20, 2020.