On Wednesday April 22, 2020 find out why urgent short-term demands could be undermining your long-term performance – and what you can do to get back on track…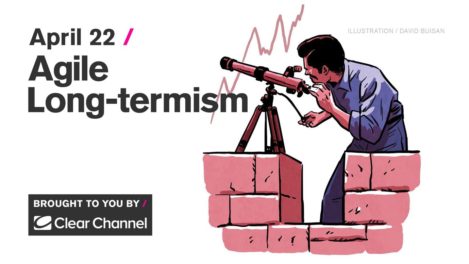 [1]
Over the coming weeks London based Contagious [2] are live streaming a 'Lockdown Learning' presentation every Wednesday at 14:30 BST, tackling the most pressing issues facing brands.
Each session lasts between 45 minutes and an hour, and is packed with data and best-in-class examples.
Thanks to the largesse of their partners Clear Channel, this edition of Lockdown Learning will be brought to you completely free of charge.
You'll learn:-
How some of the world's most successful companies are balancing short-term demands against long term strategies.
What agile long-termism means for marketing and how it manifests in brand behaviours and creative campaigns
How teams can become more effective in just weeks, without hiring, training or technology
The responsibilities that fall to leaders and teams in shifting to an agile long-termist way of working