Russ Curry, Ministry of New Media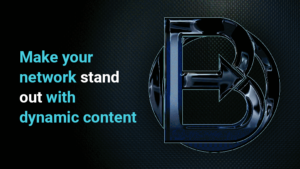 The next Broadsign webinar is today, Thursday, July 9, 2020 at 1PM ET entitled 'Data-driven & dynamic DOOH: A case study'.
DOOH is at its most powerful when it's being used to deliver dynamic content. In this webinar, they'll go over important concepts for delivering dynamic DOOH, capped off with a case study that shows best practices in action.
The speaker is Jody Smith, Technical Enablement.
You can learn more about, and register for their webinars here.