Adrian J Cotterill, Editor-in-Chief
The ARF are inviting you to join them for a week of (now) virtual sessions, which were originally planned to be presented at SXSW earlier this year, where experts from brands, creative agencies and academia will share insights to help you influence behaviour, build your brand and navigate the new normal.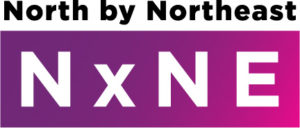 In a statement, the ARF said "We like to think of ourselves as rational beings, but research has shown that humans often make choices quickly, relying on habits and biases, or agonise over options inefficiently. How then can marketers persuade consumers to buy their products or services and love their brands, especially during and post-crisis?"
Habits and How They Get Formed. Monday, June 15 | 1:00–2:00pm EDT. Short attention spans coupled with extensive choices make it difficult for brands to gain consumer awareness and loyalty. Tone matters—how can brands embed approaches in their communication about products that form habits and encourage shifts in customer behavior?
Why Emotions in Advertising Matter. Tuesday, June 16 | 1:00–2:00pm EDT. People often rely on emotions when making brand choices. What does marketing (and other science) tell us about how to activate emotions and identities in ad creative? What are the latest developments in neuroscience and what do they tell us about consumer psychology and decisions?
Painting by Numbers: Ad Creative and AI. Wednesday, June 17 | 1:00–2:00pm EDT. Technology is revolutionizing advertising. We've seen ad creative generated by A.I. dramatically out-perform competing creative made by humans. Agencies are crafting creative to appear more authentic by using influencers, handheld cameras and selfies. What does the future of advertising look like and how is COVID-19 changing the trajectory?
Approaches for Impulse and Considered Purchases. Thursday, June 18 | 1:00–2:00pm EDT. What are the best engagement techniques for both types of purchases? Pre-COVID-19, there were quantifiable points of interaction and frequency that were considered optimal. How has that changed? How can you effectively differentiate your campaigns based on these goals?
Understanding Your Customers: Big Data vs. Small Data. Friday, June 19 | 1:00–2:00pm EDT. Big data helps us understand human actions and behaviors, while small data shows us the motivations and emotions behind behaviors. How do successful brands combine both data sets to predict customer behavior? How do they infuse the voice of the customer in the process?