Adrian J Cotterill, Editor-in-Chief
Some local businesses across North America have joined together in a campaign to help them remain open and offer essential products and services to the community, they have dubbed it #OpenForBusiness.
The initiative uses digital billboards throughout the country, all donated by Clear Channel Outdoor, to highlight many local stores and brands. Above is an example of a campaign currently running in El Paso and below in Philly.
The ad campaigns which will be running for at least four weeks, reiterate that these essential businesses including restaurants, hospitals, grocery and hardware stores and pharmacies, many of which are small businesses, are at the very heart of driving many local economies, are up and running.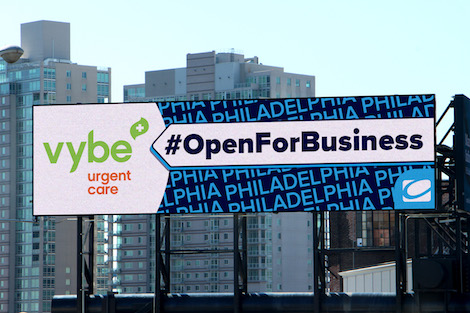 Residents rely on these businesses every day for meals, prescriptions, healthcare and home goods, among others, during this public health crisis. Employees are putting their health at risk by going to work every day to provide for the community, and many of these businesses are struggling to survive. Clear Channel Outdoor wants to lend a hand in changing this – supporting those who remain #OpenForBusiness and are actively looking for ways to connect with and continue serving their customers.