To help their customers and partners, Signagelive have developed a range of #COVID19 Noticeboard Apps,. This is a free resource in their Marketplace to provide more information about COVID-19.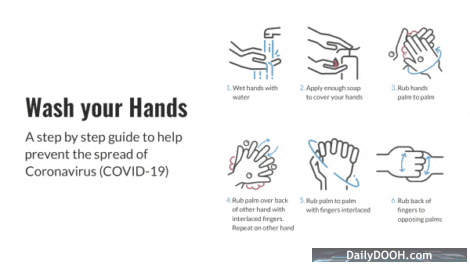 Some examples of the information they have provided in these apps, includes: –
reinforcing the WHO recommended procedures of social distancing
a step by step guide to washing your hands
fact checking against some of the myths surrounding COVID-19
Once you have added the new COVID-19 Noticeboard App to your network from the Marketplace, you can easily select it in the library or move it to a playlist to be scheduled and published to Signagelive Media Players.
The COVID-19 Noticeboard App also works well with their new Broadcast player which they launched back in early April.