NanoLumens, Inc., the award-winning creators of LED visualisation solutions in any size, shape or curvature, today announced a series of product upgrades to their outdoor Performance Series™ line of LED displays. Long known as the premier source for state-of-the-art indoor display solutions with their eminently customizable Nixel Series and newly redesigned Engage Series, NanoLumens indicates with this announcement they continue to target the outdoor market as well.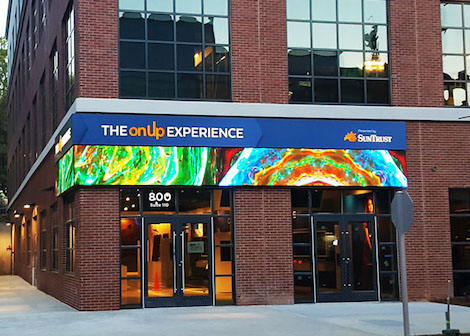 Brice McPheeters, the Director of Product Line Management and Customer Experience for NanoLumens told us "Each of the NanoLumens product developments this year have focused on giving customers greater performance and flexibility and this continues that pattern. With smaller cabinets, more available pitches, and new cabinets, the Performance Series™ is more customizable than ever while improving upon its already strong display performance capabilities."
While many outdoor display products see their specifications limited to a range of only a few available options, design flexibility is a signature trait of all NanoLumens solutions. The upgrades to the Performance Series bring customers' creative freedoms with the outdoor product more in line with what they'd enjoy designing a NanoLumens indoor product.
Announced upgrades include the addition of two new pixel pitches, at 3.1mm and 3.9mm, to complement the product line's broad existing range of pitches, which currently extends from 3.1mm to 10.0mm. Another major change to the product line is the shift from using steel cabinets to smaller cast cabinets that measure 500mm by 500mm. These smaller cast cabinets grant greater design freedom with regard to display size and shape while allowing seamless alignment for the new smaller pixel pitches. The new cabinets also improve the display's heat dissipation, and therefore, its performance. An increase in max brightness has been engineered as well to help the displays stand out against strong ambient sunlight and despite the diverse alterations, the Performance line retains the same robust IP rating it has always boasted.
This announcement comes amid a series of other NanoLumens product developments, including a dramatic redesign of their Engage Series™, the launch of AWARE 2.0, the company's display management platform, and the coming changes to the company's Nixel line that have been hinted at in other recent announcements.