In response to the #COVID19 pandemic and its impact on the SME community in the United Arab Emirates, Elevision Media has launched an initiative to provide USD 1,000,000 in free advertising to help market and promote small local businesses.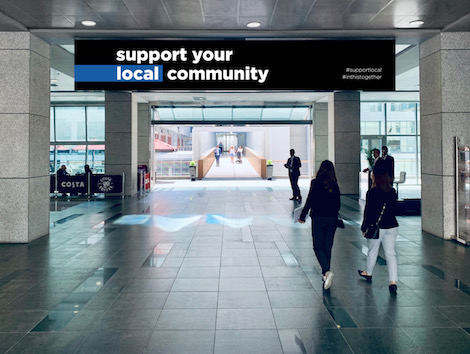 Niall Sallam, CEO Elevision Media, told us "Remaining top of mind and maintaining share of voice is extremely important so that when the situation does begin to normalise, local businesses will be in a good position, with solid footing to ramp up traction quickly and efficiently. That said, in a situation where a small business owner is faced with a choice to either pay salaries or allocate budget to advertising the decision is easy; advertising spend does not take priority. With this in mind, we are hoping that our initiative can help struggling businesses bridge the gap and maintain some share of voice now and going forward as the market begins to strengthen again."
The 'Support your Local Community' initiative is coordinated with Elevision's community partners across Dubai and Abu Dhabi, where Elevision operates over 1200 Digital-out-of-Home advertising screens in commercial and residential communities such as the Dubai International Financial Centre (DIFC), Jumeirah Beach Residences (JBR) and in Jumeirah Lakes Towers (JLT) through Dubai Multi Commodities Centre (DMCC).
With the pandemic impacting businesses of all sizes, and SMEs playing a significant role in the economy, targeted measures to support sales and cash flow are vital. In light of this, Elevision is offering support to small businesses to help them navigate these difficult times by leveraging Elevision's media assets. Marketing budgets, especially in advertising, are inevitably under the spotlight – and in many cases have been capped or even scrapped by businesses to stay afloat. However, studies of previous downturns have shown that maintaining marketing expenditure during a crisis typically has short and long-term benefits for the sales and market share of brands – both during a recession and beyond.
Interested business can contact the Elevision Media team through sales@elevision.ae.