Chameleon Digital Media of Toronto (a division of Adapt Media) won one of nine (available) global finalist awards in partnership with US based CleanScan LLC in the United Nations World Tourism Organization (UNWTO) Healing Tourism Challenge. Over 1100 entries were submitted from 100 countries. Winning finalists were showcased in a virtual presentation May 7, 2020 by the Secretary General UNWTO Zurab Pololikashvili, live from Madrid , Spain, to 150 Tourism Member countries. It will also be highlighted in a digital booklet of solutions for worldwide distribution to UNWTO Tourism leaders.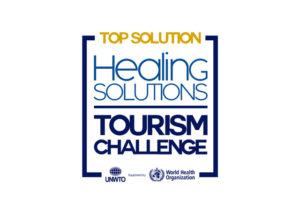 The Solution: 'Welcome Back. You're In Good Hands' involves making destinations safer with the Semmelweis HandInScan technology to train tourism employees in proper hand hygiene and monitoring compliance. Chameleon's location-based marketing tools communicate the program to previous visitors and other target audiences based on mobile device location behaviour in the past two years.
Chameleon is a leader in location-based solutions, and exclusive UberMedia digital partner, offering both marketers and media companies the opportunity to add location-based tools to their marketing programs, using over 14 Trillion ethically sourced global data points.
UNWTO indicates International Tourist Arrivals (ITA) have fallen 22.4% YTD, 57% in March alone with Q1 losses representing over 80 US billion dollars. This competition showcases solutions to make travel safe, mitigate future losses, accelerate recovery and restore confidence to this vital economic sector.
Chameleon Digital Media is a full-service digital agency with expertise in mobile location data. Now in its 7th year in business, Chameleon Digital Media has grown as a data and advertising provider to hundreds of clients across the globe. Adapt Media, a trusted Canadian OOH provider, is focused on providing advertising space at thousands of convenience stores, gas stations, condos, grocery stores, as well as on large format billboards, in Plaza Premium airport lounges, and at DriveTest Ontario centres across Canada.