Adrian J Cotterill, Editor-in-Chief
Meg Ledger has joined Liverpool-based OPEN Media as its new Account Director. Ledger joins OPEN Media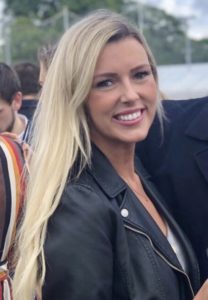 As an experienced OOH professional, Meg will be bringing valued and beneficial industry knowledge and skills to the fast-growing media owner and will be responsible for developing new business relationships and nurturing sales.
She will be based in London full time, alongside National Sales Director, Fiona Ravlic. With a strong London presence, alongside the core team in Liverpool, OPEN Media are on track to exceed their own rapid growth rate in 2019.
Mike Smith, Managing Director told us "The addition of Meg is a huge step forward for OPEN Media, she brings a vast amount of knowledge and experience to the team. We are excited to have Meg with us to help build and tighten our relationships with agencies and specialist within the London market."
OPEN Media will continue to move forward with its growth plan rolling out in second tier cities across the UK, as well as building a small but impactful D48 network nationwide. The acquisition of these new sites, plus new additions to the team, will ensure OPEN Media will continue with a period of growth, following the COVID-19 outbreak.