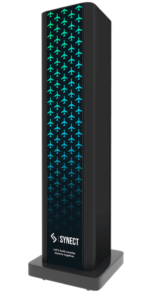 Today at 12:00 ET (Wednesday June 3, 2020) YCD, are hosting a webinar specifically to discuss ReadySeeGo.
ReadySeeGo is described as the modern solution for quick and easy digital signage.
From starter packs of custom content to a self-contained, hassle-free installation, ReadySeeGo is an affordable, turnkey visual communications platform for transportation, retail, and corporate spaces. It has been part together by digital strategy and content creation agency Synect.
Synect are used to creating custom content and digital signage solutions for clients in transportation, retail, and public spaces. They created ReadySeeGo to help their customers get up and running with easy, cost-effective digital signage and they are confident that ReadySeeGo is the easiest all-inclusive solution for most people's visual communications program.