Adrian J Cotterill, Editor-in-Chief
We are told that planning for #CES2021 is in full swing and that the organisers are still committed to bringing the most influential tech event in the world to Las Vegas in January.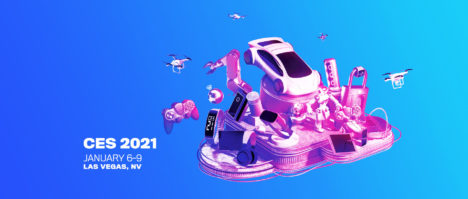 In a recent statement they said "Though we do expect the show to be smaller, many of the world's leading tech brands are confirmed to showcase the latest technologies, and we will be announcing soon the tech luminaries who will speak on our CES stages. We all face new considerations about attending conferences, conducting business and traveling to meetings".
Here's a summary of some of their plans …
What's New for #CES2021? You can find information on their website about their new sanitisation, social distancing, medical aid and other plans to keep attendee safety, security and health a priority. They will also continue to expand the show's reach by making more content available digitally, so no doubt you can expect to see a wide selection of live streamed CES content, along with many other engaging digital and virtual opportunities.
What We Will Be Talking About? Technology has played a pivotal role in society over the past few months. At #CES2021, among topics covering the entire tech ecosystem, they will discuss some of the pressing topics of today, including; Tech Battling Pandemics – the technology industry has come together in the face of adversity, and the organisers aim to highlight how tech companies have contributed during the pandemic, Smart and Resilient Cities – CES and the World Bank Group are currently calling on the tech community to help cities in developing countries build resilience to disasters such as COVID-19, Digital Health – the use of telemedicine solutions has grown rapidly in recent months. The organisers will once again be bring together health tech innovators and medical professionals to highlight the latest in health care solutions.
Speaking at #CES2021. Particularly in challenging times, diverse voices across industries help inspire innovation and thought leadership. The 'Call for Speakers' launches soon, and the organisers welcome you to submit an application.
Las Vegas recently began reopening for business and hotels are implementing comprehensive plans for health and safety. The organisers were keen to stress that they are working closely with the Las Vegas community and event industry associations to ensure the their plans follow the recommendations of public health experts and standards set by the federal, state and local governments.
They are being extremely bullish but let's see if this event happens!