Adrian J Cotterill, Editor-in-Chief
Philips Professional Display Solutions has announced the appointment of highly experienced digital signage and DOOH marketing specialist, Mireia Busquets, as their new Marketing Manager for Iberia.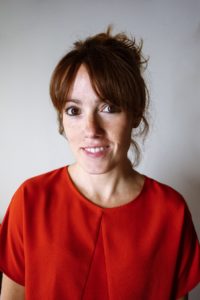 Mireia, who has worked in the AV industry for more than a decade, including overseeing some significant projects with footballing giants Real Madrid and FC Barcelona at TMTFactory, is the latest significant capture for the company, joining Luis Miguel Batuecas, the new Sales Manager for the region, as it continues to further strengthen its European teams.
Covering Spain, Portugal, Andorra and Gibraltar, Iberia has been a significant growth market for Philips PDS in recent times, with the company's ever-growing portfolio of market leading display products and solutions continuing to capture the hearts and minds of customers – including hospitality, education, retail, corporate and more.
She is based in Barcelona, and will report to Ron Cottaar, Marketing Director B2B for EMEA and Cesar Sanz, Sales Director for Iberia, Busquets' main responsibilities will include communicating the company's range of new and existing solutions to the AV market (including integrators, distributors, designer, end customers and the media), conceiving and executing new innovative and impactful marketing campaigns (including events) and supporting regional sales managers.