Adrian J Cotterill, Editor-in-Chief
After nearly 25 years at OAAA, Stephen Freitas, CMO, has announced his intention to retire at the end of the year and has agreed to transition shortly, to a new role as EVP of Industry Initiatives. There he he will act as a senior advisor to OAAA and continue to leverage his considerable institutional expertise. Stephen has also agreed to continue as the liaison for the Foundation for Outdoor Advertising Research and Education (FOARE).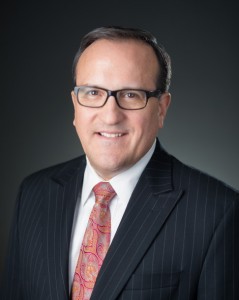 Anna Bager, President and CEO of OAAA, told us "Stephen is the embodiment of a true thought leader and throughout his career at OAAA has been one of the most consistent forces pushing our industry forward. When Stephen arrived at OAAA in 1999, we were the billboard association. Since then, over the past two decades he has helped lead the transformation of the out of home industry that saw our organization evolve into the Out of Home Association of America we are today."
She continued "Stephen championed the OAAA's and the industry's intense focus on best practices, creating an infrastructure of important policy committees: Revenue Growth Council, Automation and Programmatic, Video OOH, Creative, Innovations, Diversity & Inclusion, and more."
Stephen Freitas said "It has truly been an honor to serve the OOH industry for nearly 25 years. I am proud of all we have accomplished together. But what I most value are the friendships and fellowship that has inspired me every day."
Stephen will assume his new responsibilities as of August 1, and in the meantime OAAA has begun the process of looking for a new CMO for the organization.
It's harder to think of a nicer man in our industry. Always well dressed ands impeccably turned out, he's polite, considerate, understanding and always willing to listen carefully before considering a well thought out response. Out of Home in North America would not be the same without all the hard work he has put in over the last 25 years.
By the way, when Stephen told me Thursday via Zoom that he was retiring, I was gobsmacked when told his age (it's not 'old', but trust me, he looks 12-15 years younger than he is). One of our readers (and close friend) when they heard of this news, texted me to say "Stephen is a prince of a guy" and maybe that is a fitting description for someone who will be hard, if mot impossible to replace in our industry.