Russ Curry, Ministry of New Media
NXTO is a newly established start-up within the The Voilàp Group's Digital Division. It's a media company whose aim is to act as a DOOH digital transformation accelerator and to provide effective solutions in order to attract advertising investment.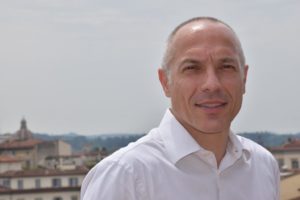 NXTO is led by expert sector managers such as Paolo Dosi (CEO), Andrea Belli (Commercial Director) and Sergio Verrecchia (Development Director), ably assisted by recent recruit Marco Orlandi (Digital Transformation Director in the digital division of the Voilàp group).
Paolo Dosi, NXTO CEO, told us "Our mission is to support the evolution of metropolitan areas in an intelligent and sustainable way. NXTO was conceived with a strongly 'disruptive' DNA, which is precisely what the market needs today. Sergio, Andrea and I were keen to embark together on a new professional path as entrepreneurs. We are therefore doubly proud to be part of an important Italian group whose vision, mission and values correspond exactly with ours."
We are told that NXTO will offer flexible and personalised transformation plans, one is called 'pay dooh as a service', to publishers, ooh media owners and various #AdTECH partners operating.