Philips Professional Display Solutions continues to throw its unwavering support behind the AV industry and its customers, announcing the launch of a series of brand new programmes which will offer exclusive product deals, finance packages and sales incentives, all brought together in a new dedicated website [1] designed to help businesses ease back into work, post lockdown.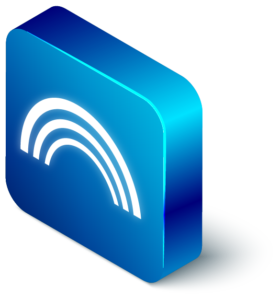 [1]We are told that this was conceived as a direct response to the current market conditions and challenges faced by businesses throughout Europe, 'InSync' encompasses three programmes, providing new levels of support for installation partners and end customers to help them work back into the new normal with a business boost.
Live from today, the programmes are designed to deliver benefits that stretch into the longer term, rather than as a short term fix, with mix and match menus that include competitive access to some of the latest innovations developed by Philips Professional Display Solutions, as well as a range of offers, incentives, promotions and commercial support.
The programme showcases the opportunities and benefits available to business, including those in retail, hospitality, food and beverage and corporate, through the use of its display solutions, both during and post pandemic.
Unlocking business potential. Designed for its installation partners, Life After Lockdown: Unlocked is a new and lucrative programme packed delivering exclusive features, offers and commercial assistance, supporting both businesses and their staff out of lockdown, and into the longer term.Part of an internal decision to reroute money normally spent on events, exhibitions and marketing activities, Unlocked is Philips Professional Display Solutions' biggest ever customer support programme to date, offering a wide range of benefits, helping to generate new unique deals for end customers, while introducing additional lucrative business rebates and fully tax-paid employee vouchers.

Other highlights from Unlocked include monthly exclusive pricing, timely and relevant offers across digital signage, LED and Pro TV, a discounted five year de-re warranty, as well as financing solutions.

Speaking of the new programmes, Franck Racape, Vice President, EMEA, said: "At Philips Professional Display Solutions, we're dedicated to making life easier for our installation partners. Knowing the immense pressure and challenges our partners are all experiencing, we've decided to reroute our budgets for our normal marketing activities across Europe to help them kick start back into business. Bringing feature-rich products at market-leading prices is just the beginning and now, with Unlocked, we're offering much more – for you, for your people and for your business."

Total Care for Hospitality. Designed exclusively for hospitality, one of the most impacted industries during the pandemic, Philips PDS has introduced a new Total Care for Hospitality menu, which includes a range of solutions to help hoteliers and their installation partners to reassure and attract guests, while giving them the opportunity to bring forward longer-term strategies for implementing cutting-edge technologies and personalised experiences with a supportive financial setup.From today, a new range of leasing and finance packages are available from PPDS Finance Solutions – including the possibility to defer the start of payments for up to six months – opening the door for hotels to invest in their long-term technology plans. With the plan, resellers are able to bundle accessories and other elements of the installation, including brackets, mounts and the installation itself, together with their Philips hospitality TVs and displays, into the plan.

The programme also highlights the benefits of the impending Android P upgrade for Philips MediaSuite TVs, which will bring access to Netflix embedded and Google Voice Control. Features that, when coupled with the TV's Chromecast built-in and its unique access to the Google Play Store, will deliver on the enhanced home from home streaming and gaming experiences that guests are returning with.

For extended peace of mind, Philips Professional Display Solutions is also offering a special price on a five-year de-re warranty period across its hospitality TV and digital signage ranges.

"At Philips Professional Display Solutions, we're committed to bringing hotels, and our hospitality installation partners, the support needed to move back into business successfully. In super-fast time we've developed new technologies, such as our GuestConnect remote control app, as well as support solutions like PPDS Finance Solutions, which provides our partners with new opportunities to tap into their customers' longer-term AV strategies, to help you to rebuild business now and into the future."

Secure, home-from-home, hygienic TV control. Health and safety requirements are another big challenge for hospitality in a post #COVID19 world. Philips Professional Display Solutions is today also announcing the launch of its brand new, cloud-based remote-control app – PPDS GuestConnect – allowing guests to control their in-room TVs with their own personal devices.Easy to use and completely secure, guests can download the app by scanning a unique QR code when they check in to the hotel or when they switch on their TV. The link will be severed the moment they check out, and a new link will be created for next guests.

As an alternative, Philips PDS has extended the availability of its wipe-clean remote controls, which feature an easy to wipe ergonomic design with completly flat buttons.

Anthony Tizzard, Business Manager EMEA, said: "The spread of COVID-19 has forced everyone to rethink their approach and attitude to hygiene – with remote controls being a hotbed for germs, whether at home or in a hotel. Our new GuestConnect solution allows the guest to use their own devices, quite literally, taking control of the situation for themselves, while our wipe clean remotes provide an easy to clean and reliable alternative."

Extending PeopleCount. InSync also provides a home for Philips Professional Display Solutions' PeopleCount growing range of capacity management signage solutions, developed in conjunction with its partners, including Bosch Security Systems and now, NowSignage.In conclusion, Franck Racape commented: "InSync is the new destination for both our existing customers and new ones to discover innovative ways to support their own customers and guide them through these new and financially challenging times, propelling business forward for the AV industry and beyond."