Adrian J Cotterill, Editor-in-Chief
Superyacht Technology News has been persuaded by the organisers of #ISE2021 to host their first ever conference, dedicated purely to technology solutions for Superyachts, in Barcelona on February 4-5, 2021. ISE of course is planned to take place February 2-5, 2021.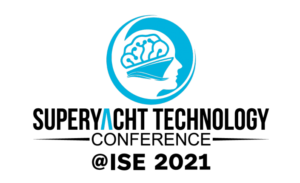 Jack Robinson, Managing Director of the Superyacht Technology Conference, said "ISE is the largest AV and systems integration exhibition in the world. The move falls perfectly in line with the SYTC vision in bringing diverse technologies from the world's biggest technology brands to the superyacht sector, giving the industry access to cutting-edge technology solutions we might not ever see at marine-specific shows".
The Superyacht Technology Conference (SYTC) is two-day event that will feature:-
20 world-class speakers and technology thought leaders in inspiring 'Tech Talks'
An extensive Innovation Lab, where attendees can engage directly with suppliers, manufacturers and integrators in face-to-face workshops
The Superyacht Technology Awards, which will take place on the evening of February 4, 2020.
Mike Blackman, Managing Director of Integrated Systems Events, told us "The superyacht market represents significant opportunities for the AV community. It brings together high-end solutions for luxurious living and sophisticated technologies for navigation, communications and connectivity. It is an important market for many of our major exhibitors. So we are delighted to be partnering with Jack Robinson and Superyacht Technology to bring the Superyacht Technology Conference to ISE 2021 in Barcelona. It is an excellent fit within ISE's line-up of technology and business strategy conferences, and the partnership is sure to bring new audiences to both brands."
If you have ever been to a luxury boat show (we went to the Monaco Boat Show back in 2012) then you will know how much AV can go into the boats. This is a nice conference addition to ISE and at last, a real innovation for the Barcelona event.
More information can be found here.