Russ Curry, Ministry of New Media
UK Prime minister Boris Johnson has confirmed that conferences and exhibitions will be permitted to go ahead from October 1, 2020.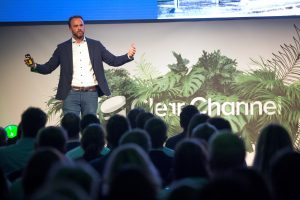 In an address from Downing Street on Friday, he did say that the final decision would depend on infection data AND that local authorities would have powers to close events if there was a danger to the public but all in all, it's good news for anyone in the UK wanting to start putting events back on.
Jane Longhurst, chief executive of The Meetings Industry Association, told us "The impact of COVID-19 on the business meetings and events sector has been devastating so we are delighted with today's announcement that we now have a timeframe to work to and recommence. Its positive proof that the Government has been listening to the sector and understands that we can open safely. We are currently awaiting the detail of the pilot events, but we do know they are to offer Public Health England the chance to test the industry's ability to hold major events with large numbers of people. We also understand that the guidance, which we can expect any day, will include the news that COVID-Secure venues can immediately open for events up to 30 people, which is a fantastic step forward."
Simon Hughes, chair of the Business Visits and Events Partnership said: "After several months of lobbying, and providing significant amounts of evidence and research to government we are delighted that today the prime minister has finally announced a Go Date of 1 October for the recommencement of business events and exhibitions, subject to the successful completion of some pilot events."
The announcement gives the green light to a number of Ministry of New Media events which will be taking place in London in early December.