As some #COVID19 uncertainty creeps back into Australian national life, oOh!media has undertaken further efforts to spread positivity and kindness by supporting and participating in 'Kind July' for the second year running.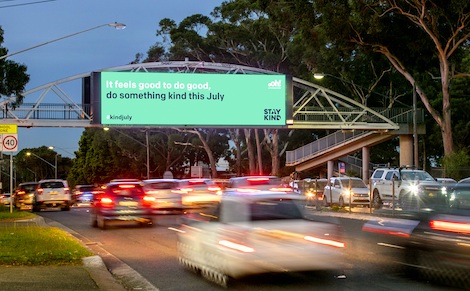 The campaign sees messages encouraging Australians to spread kindness displayed on national Road and Retail assets around the country, and runs through all July.
Kind July is the brainchild of charity organisation Stay Kind, formerly the Thomas Kelly Youth Foundation, and it encourages Aussies to do one act of kindness per day for the month.
Further spreading the message of hope, oOh! has also launched 'Stay Strong Victoria' messaging across local digital assets, designed to offer encouragement to Victorians currently experiencing lockdown conditions in the face of the ongoing pandemic.
Steve Reid, oOh!media's Chief People and Culture Officer, said the company was committed to using its oOh! Community program and public space media to contribute to society, whether through public health messaging or sharing positivity, as in the case of Kind July and also oOh!'s partnership with the Kindness Pandemic grassroots campaign in March.
"We are dedicated to doing our bit as a public space medium in what is a very challenging time for everyone in the community, especially in Victoria right now," he said. "Out of Home is a great way to get this positive message out there, especially as our Road and Retail assets are in prime positions to reach people, even during essential-only travel. oOh!'s support of Kind July last year was a great success, so we were only too happy to get behind the initiative once again, especially as 2020 shapes up to be a year when people need kindness most. In addition to Out of Home support, we are also encouraging all oOh! staff to make the pledge themselves for a kinder July.""
Ralph Kell, Director and CEO at Stay Kind, said "Kind July is driven by the notion that kindness is the true currency of humanity, and the Stay Kind movement believes that every one of us benefits when giving or receiving an act of kindness. For the first year of Kind July in 2019 we saw an outpouring of support from all around Australia. This year we know that the country needs it more than ever. If every Australian participated in Kind July, we would see around 775 million acts of kindness around the country during the month. Support from companies like oOh!media will help us make that a reality."
Kind July is a national initiative also supported by other media companies. For more information click here.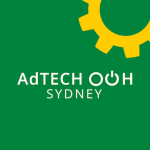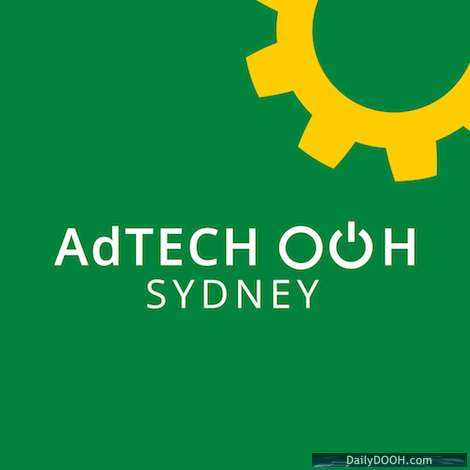 The AdTECH: OOH – Sydney Conference will take place on Wednesday September 23, 2020. The venue is the same as last year, HOYTS Broadway, Greek Street &, Bay Street, Broadway, Sydney, NSW 2007 Australia
The event is being chaired by Seedooh's Joe Copley. Registration is open and tickets can be purchased here.