Justin Gibbons, author of The Brand Gap, is back with his new book P² + C = 5, the formula for how marketers can harness the power of the public screen alongside the private screen to drive success throughout the brand funnel.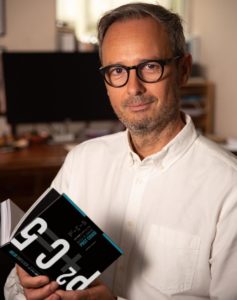 [1]This book is a call to arms. It captures a moment in time for brands, not just about the impact of #Covid19, but about how brands prosper and grow in our changing world.
JCDecaux are inviting you to register your interest to attend the exclusive launch webinar on Tuesday September 29, 2020 at 10:00-11:00 BST and to get on the pre-order list for a complimentary copy of the book.
In the webinar, Justin will showcase the research, insights and new intelligence that will help you to build more effective, more balanced communications.